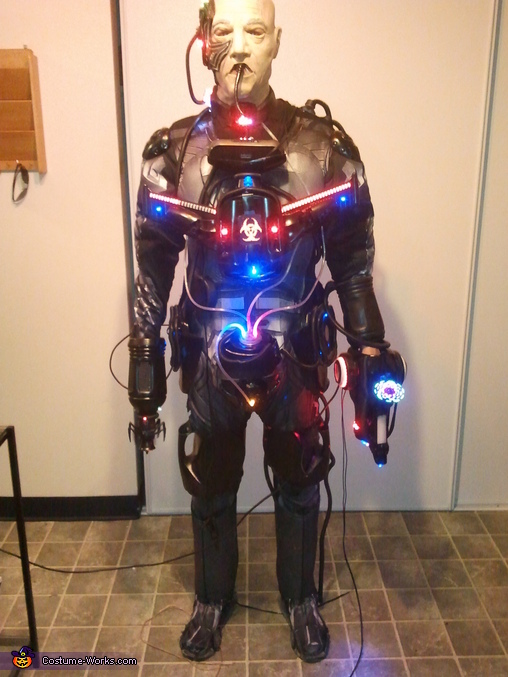 85% complete. Front view. The knee armor have open slots to holster the gun and the claw when you need to use your hands.
More views:
(click to enlarge)
A word from Kenny, the 'Locutus of Borg' costume creator:
Hello, My name is Kenny Broyles, and I've always been a huge fan of technology! I've always been good with wires (I have thousands of random wires I've collected throughout the years) My other talents consists...
Read more »