Lobster Costume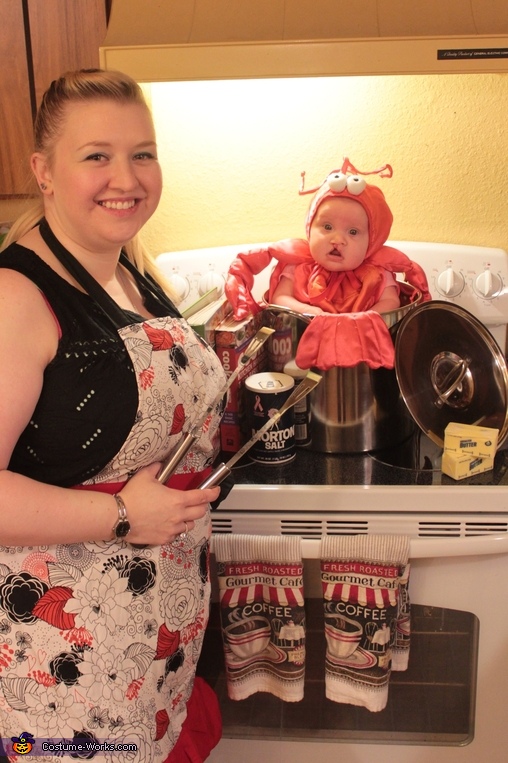 Lobster, it's what's for dinner!
More views:
(click to enlarge)
A word from Andrea, the 'Lobster' costume creator:
This is myself dressed as a cook with an apron and some large tongs. My 4 month old daughter Hailey is dressed as a lobster. I sat her in a big pot and placed her on top of the stove (OFF of course!). I then placed cook books, butter, salt, the lid to the pot and tongs next to the pot. I got the inspiration for this photo off of Pinterest.