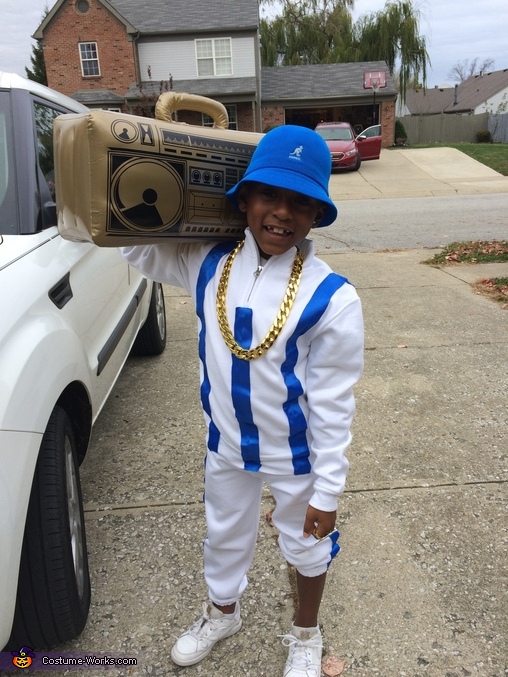 LL Cool J posing with his radio
More views:
(click to enlarge)
A word from Natalie, the 'LL Cool J' costume creator:
My son, CJ, is LL Cool J from the 80's. He is wearing a Kangol, LL's trademark, white jogging suit, with one of the pants legs up, and carrying a boombox. I purchased the gold...
Read more »