The Little Mermaid Costume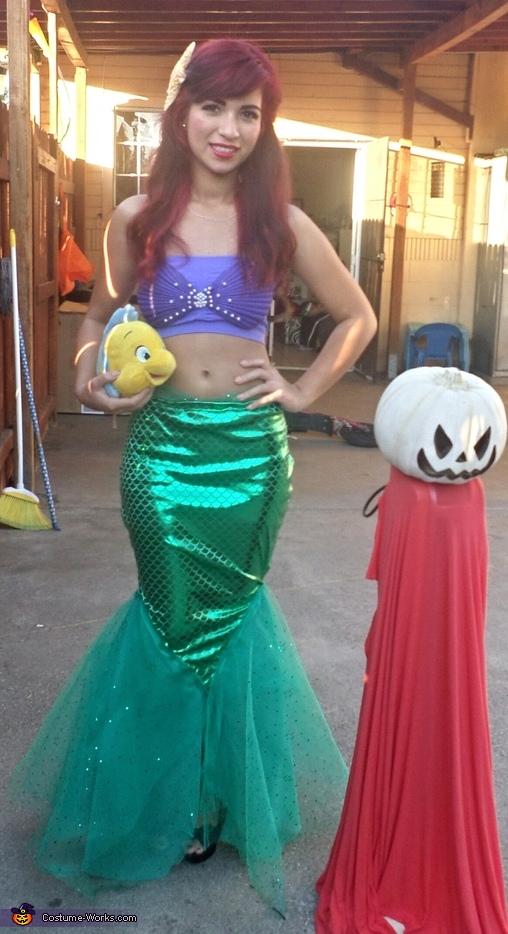 A word from Jasmine, the 'Little Mermaid' costume creator:
Made this for my teenage daughter who loves the little mermaid. went to my nearest fabic store and purchased tulle for the tale and for the skirt part a fish looking material and used one of her skirts for the pattern..now for the top we purchased a purple bandeau and glued the sea shells (ordered them on line). paint them and glued on. thats much it...OH and of course you need to sew all the skirt parts and tail together and there you have it.
Similar costumes: (available on Amazon.com)