Homemade Clown Costume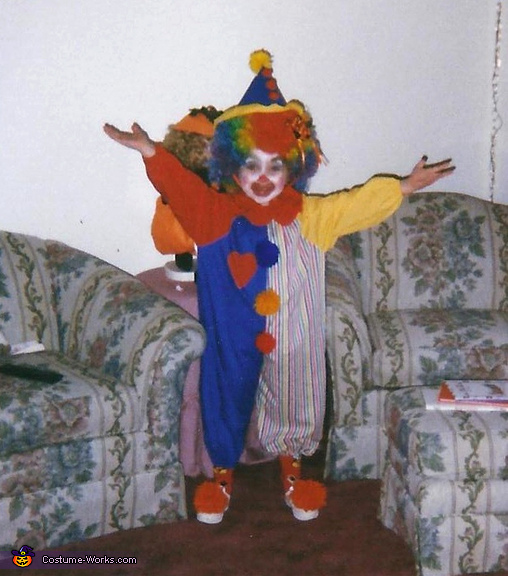 Homemade Clown Costume
More views:
(click to enlarge)
A word from Morissa, the 'Clown' costume creator:
This is one of my first homemade costumes. My mom and my great-grandma made it for me, when I was five years old.
As a rambunctious child, I always loved clowning around. So what better way for me to show it, than with a homemade clown costume by my mom and great grandma. They worked so hard on that costume. I still remember the trip where they bought two different multi-colored fabrics at Joann's Fabric Store and sewed it from scratch. Then, my mother came up with the brilliant idea of making pom poms for my shoes and as buttons on my outfit out of yarn! The costume was so great, that it even won at a local costume contest for "Cutest Costume". Even though I was only five, I still have that certificate hanging in my room, because it's special that my mom and great grandma put in so much effort just to make me happy.