Little Black Swan Baby Costume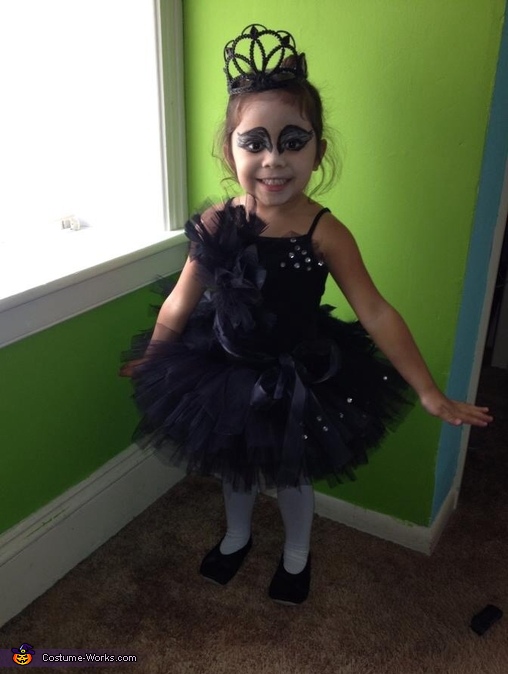 My little swan
More views:
(click to enlarge)
A word from Annie, the 'Little Black Swan' costume creator:
My daughter Krystabella and I were looking online for ballet outfits and when she saw a photo of Natalie Portman from the black swan she was over the moon. She said " mommy I want to be the evil ballerina." After not being able to find that character in store I went to ACoore and bought:
Black feathers
Black ribbon
2 rolls of black tool
Glue gun
Jewels
Plastic crown
All with 50% off coupons making the total cost less than $10.
I basically made a no sew tutu to fit her. Then I cut a v-shape from and old black t-shirt and glued all the feathers and a ribbon on top to wrap around her waist. Her black top she already had I glued everything on there as well. I tool off the white feathers on the crown and spray painted in black.
She twirls all the time it's hilarious!