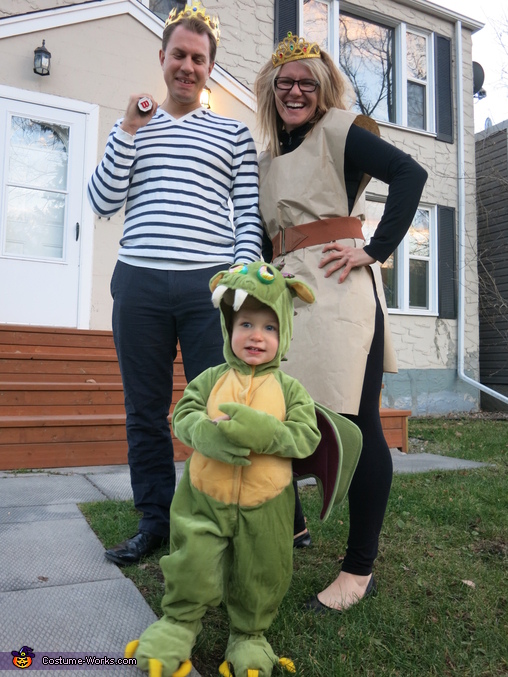 Robert Munsch's 'The Paperbag Princess' Family/Group Costume
A word from Nicole, the 'The Paperbag Princess Family' costume creator:
My son, Benji, is the dragon, I am the paperbag princess (Elizabeth), and my husband, Michael, is Prince Ronald. I LOVED the book growing up, and had seen many paperbag princess costumes on DIY sites over the years, but had never seen a group costume. I found a dragon costume for my son, and then the rest fell into place. My husband just wore clothes he had, carried a tennis racket, and we bought dollar store crowns. The princess costume was a little more involved to make - I bought brown craft paper on a roll, and taped up the back side with clear plastic packing tape to make it more sturdy. I then cut out a dress shape like you would with a material pattern, and taped the two sides together at the shoulders. I used a brown belt to keep the dress on (and as we live in a cold climate, I needed to wear tights under the dress!). It was a huge hit in our neighborhood!