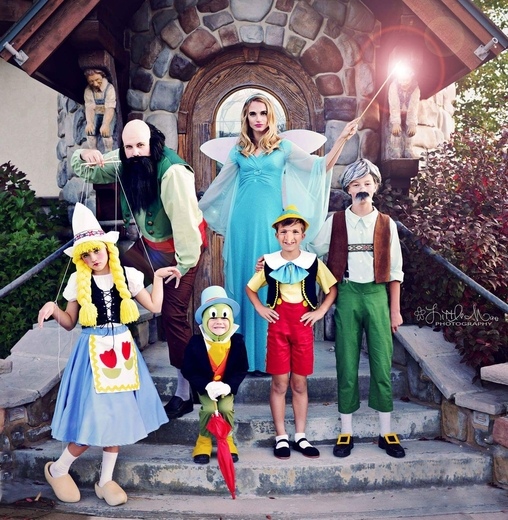 Pinocchio Family Costume
A word from Abigail, the 'Pinocchio' costume creator:
This is me and my family. Every year I make every costume by hand this year we did Pinocchio characters! Other years have been Addams family, where the wild thing are, Mary Poppins, queen of hearts and her cards, and little red Riding Hood. This year took the most time to make all of the costumes.