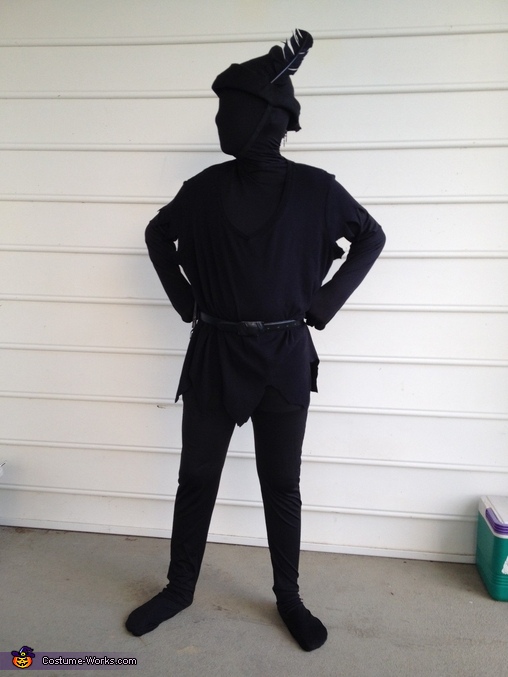 Peter Pan's Shadow Costume
More views:
(click to enlarge)
A word from Christie, the 'Peter Pan's Shadow' costume creator:
Here is my 9 year old son dressed up as Peter Pan's Shadow. He had been asking for a morph suit since last year so I had to think of a way to transform it (otherwise it would be just creepy and weird). He loves Peter Pan so I thought it would be awesome to use the morph suit to create a Peter Pan Shadow costume. It was pretty easy from there- I took one of my old black t-shirts and cut triangles out for the sleeves and around the bottom, cinched it with a black belt and taped black electrical tape around the buckle to hide the silver part. I made a black hat from felt and stuck a black feather in it. I bought a cheap plastic dagger from the dollar store and painted it black as the final touch. It was a HUGE hit at our school's Halloween party- he won first place in the costume contest for his age.