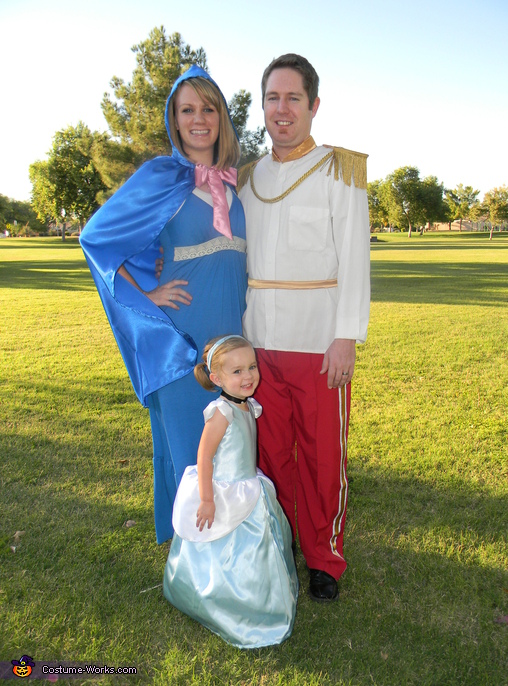 Cinderella's Royal Family
A word from Rebecca, the 'Cinderella's Royal Family' costume creator:
Our daughter Carrie LOVES Cinderella, so I decided to take that as a Halloween challenge. I made her dress from scratch out of poly satin. For my fairy Godmother costume, the cape is made from scratch and worn over a blue maxi dress I already had in my closet. Prince Charming's costume was an old white button up. I cut off the collar, hot glued gold satin on the collar, cut out shoulder pad shapes from an empty diaper box and covered them with gold satin and fringe. A gold rope completed the shirt. The pants are windbreaker pants I found at goodwill. A little gold ribbon down the side dressed them up so much, you couldn't tell they weren't royal slacks. We had a blast dressing up as Cinderella's Royal Family!