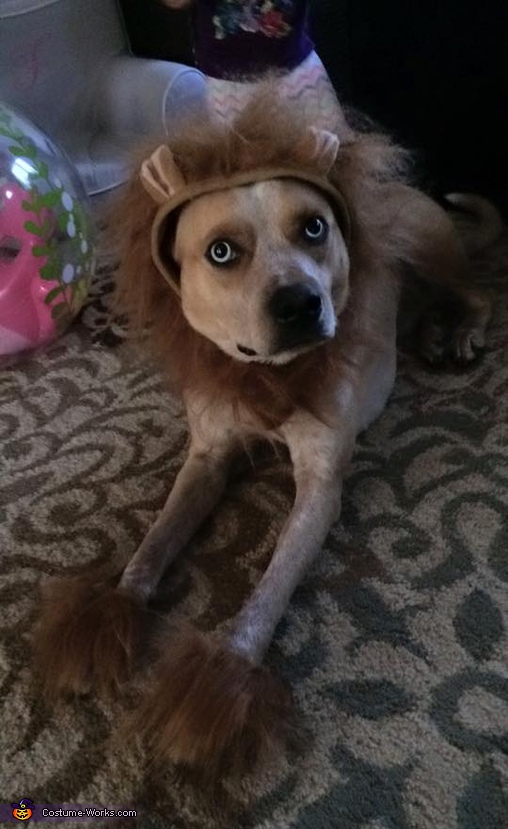 Tie the Lion (side view)
More views:
(click to enlarge)
A word from Alicia, the 'Lion' costume creator:
Our dog Tie Domi is wearing his Lion outfit. Not only does it look great but it very appropriately fits his personality. He is small but mighty and full of pride. He is our family...
Read more »