Lego Minifigure Costume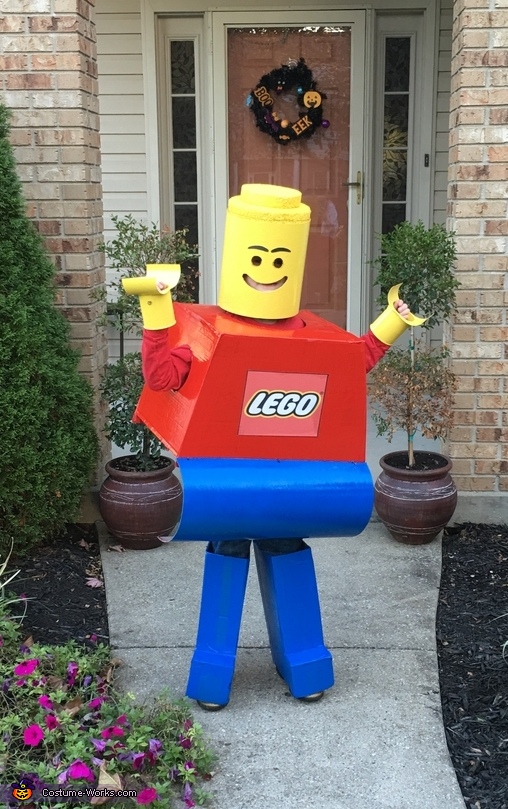 Lego minigigure
More views:
(click to enlarge)
A word from Stephanie, the 'Lego Minifigure' costume creator:
This is my son, Mac in his Lego Minifigure costume that I made. He LOVES Legos and so I tried to bring it to life for him.

It's completely tailored to fit him. I made the body free-hand with cardboard which I taped on the front and back sides for durability. I cut a cardboard concrete tube in half and zip-tied it to the body. I then cut cardboard and created the legs. For the hands, I took a Pringles can and cut it, so his hand would fit in it. I then cut another portion of the can in half creating a half circle. I glued it onto the end of the previously cut tube and attached a dowel rod in the middle for him to grip, so his fingers don't show. For the head, I measured the cardboard concrete tube and put styrofoam on the top, and glued a smaller styrofoam circle on top of that. I drilled the holes
for the eyes and free hand Drew and cut out the mouth. I then created the eyebrows. I then spray painted everything and allowed it to dry. I printed out the Lego decal from the computer and glued it on the body.

By far this has been my favorite costume!!!