Lego Blocks Costume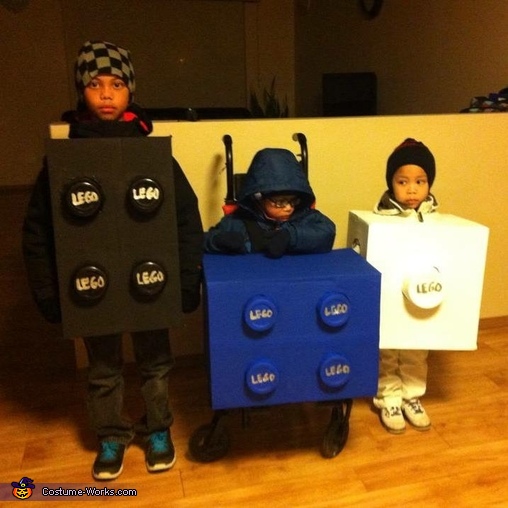 Lego brothers
A word from Joseann, the 'Lego Blocks' costume creator:
My sons are crazy about Legos and to make things work for our middle child who uses a wheelchair, we made them dress up as Lego blocks last year-Halloween 2014.
Empty boxes are free from grocery stores, saved emty sour cream plastic containers for the round connectors, $6 worth of crafters paint for all 3 and $5 duct tape and tadah! 3 lego blocks were born. Just cut out circles for their heads and arms.