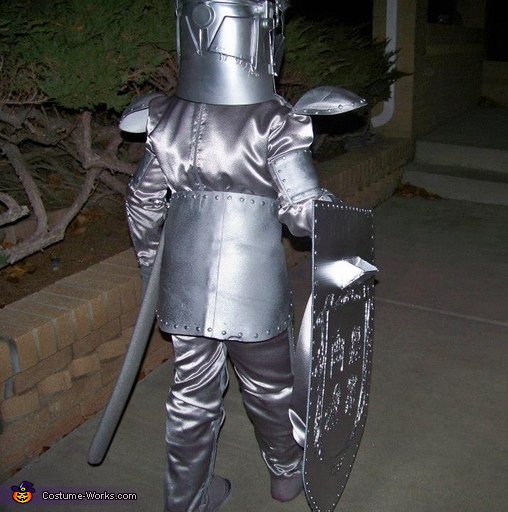 back view (this thing is highly reflective, yay for safety)
More views:
(click to enlarge)
A word from Christina, the 'Knight in Shining Armor' costume creator:
When my son said he wanted to be a Knight in Shining Armor for Halloween, I was a little intimidated. I love to make his costumes, and to me this is the ultimate costume. I...
Read more »