Kevin Minion Costume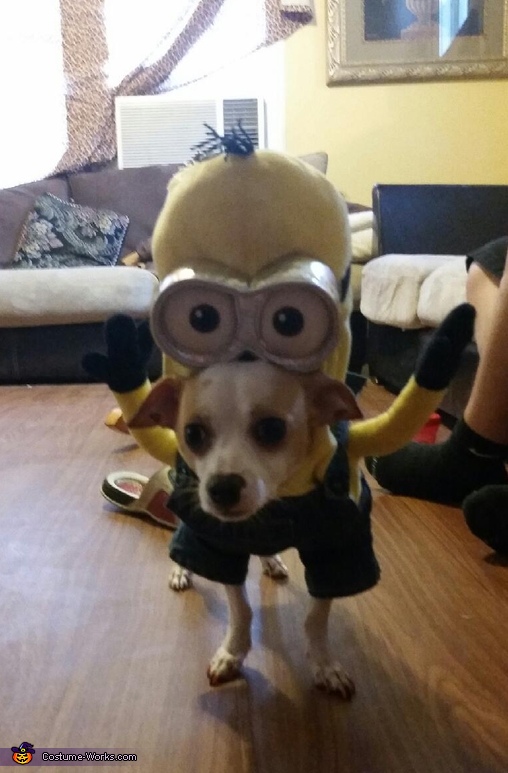 Wero Minion Costume
More views:
(click to enlarge)
A word from Josephine, the 'Kevin Minion' costume creator:
Wero is Kevin the Minion. His costume is homemade by his Mom and Dad. the idea came from a daschound wearing a similar costume. I used The Build A Bear Workshop Minion and Overalls it came out to $45. I unstuffed it except for his head and cut off his feet. I then cut open the back and made a circle with black fabric to keep the stuffing from the minions head from falling. I got a cardboard like a cereal box and put it in the minion to get it standing straight I then got another cardboard box and made a dome shape that would rest on Weros back. I cut the overalls from the back and side and added Velcro to the overalls and the dome shaped cardboard and fit it on my dog. It wouldn't work on a dog more than 15lbs.
Tools Needed
• Minion and Overalls
• Velcro
• Scissors
• Hot Glue Gun
• Cardboard Box ( Cereal or soda ect.)
• black fabric
• Your Dog
• LOTS OF PATIENCE.