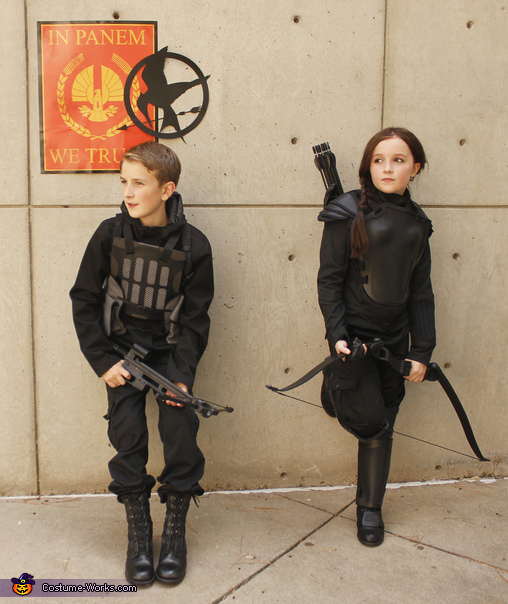 Take cover! There's a pod!
More views:
(click to enlarge)
A word from Teresa, the 'Katniss and Gale' costume creator:
My daughter is usually a disney princess or something very girly like Mary Poppins. She wanted to something more grown up and edgy. Still famine but not so frilly. She loves the hunger games and...
Read more »