Jackal of 13 Ghosts Costume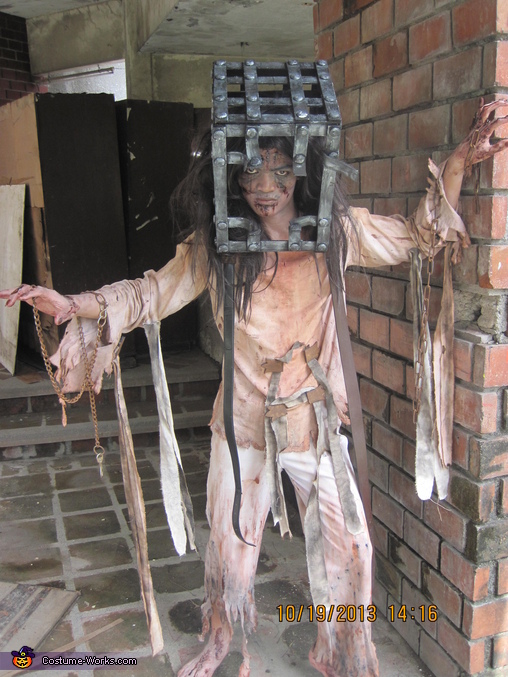 part 2 abandon auditorium
More views:
(click to enlarge)
A word from Michael, the 'Jackal of 13 Ghosts' costume creator:
I am wearing the costume, actually I use the costume for school contest and I like to share my unique image to this site. The costume "Jackal" i was portray for is was on the Movie "13th Ghost".
I use from scrapt materials like rags, old belt, old woods. I enjoyed using recyclable things, it helps and being useful, I also use coffee for aroma for the clothe that i use and it help the cloth became more dirty and more attractive in picture.I also use our dog chain from our dog the old pair rusty chain.
I use fake blood composition of corn strach, coffee, petroleum jelly and food color.