Angry Birds Ice Bird Costume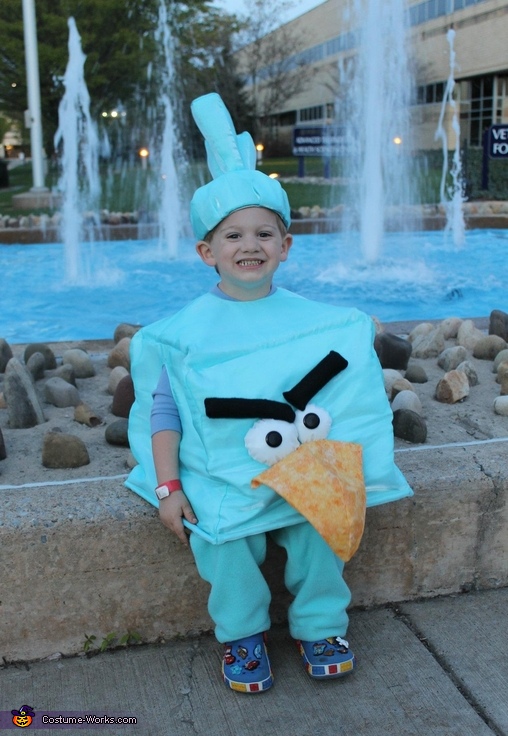 My little ice bird!
More views:
(click to enlarge)
A word from Nicole, the 'Ice Bird' costume creator:
My son loves Angry Birds and decided he wanted to be the Ice Bird from Angry Birds Space for Halloween and our local Comic Con. I used a thick white material and sheer blue material over it (to look like ice). The body was made by inserting dowel rods around the edges to try to keep the shape but still allow him to sit down and move. I whipped him up a pair of pants in a similar color to that of the body to try and help it blend in a little. The hat I used an old baseball cap with the bill ripped off. It took me several weeks, working after work and without a pattern to try to get it done. It still wasn't perfect when finished, but he loved it, which made me a very happy mommy!