Ice Cream Sundae Costume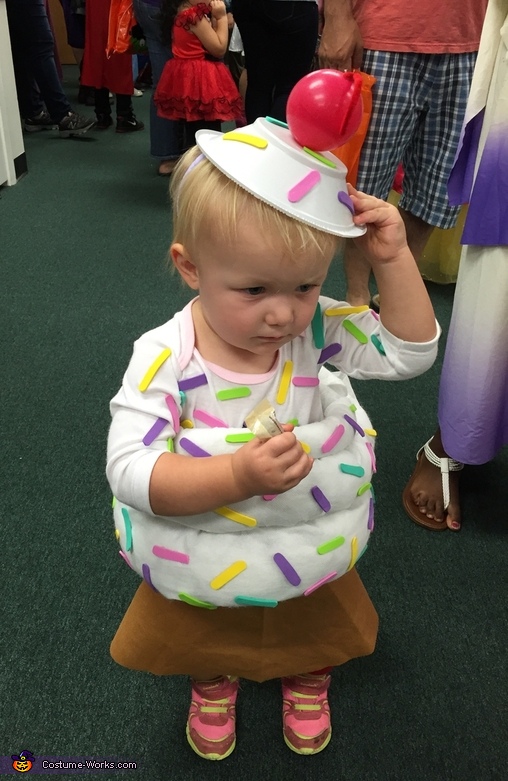 Our little ice cream sundae
A word from Britney, the 'Ice Cream Sundae' costume creator:
Our 1 year old daughter, Tinley is dressed up as an ice cream sundae. We wanted her to be in a group costume with her siblings which were dippin dots and an ice cream man.

Materials: a hooded cape from the dollar store, bed skirt, pillow stuffing, foam paper, headband, plastic bowl, red ball, red pipe cleaner, hot glue gun.

Instructions: cut the hooded cape to make a skirt for the "cone". Cut the middle white fabric off of the bed skirt. Cut 3 strips with each one gradually getting smaller in size. Fold the thickest strip in half & see together leaving ends open to stuff. Repeat for the other two strips and then stuff each one with the pillow stuffing. Hot glue the layers on top of each other going from largest at the bottom then so on. Cut the foam paper into sprinkle shapes, then hot glue onto the ice cream layers. For the head band: glue bowl onto headband. Then glue ball onto top of bowl & then the pipe cleaner on top of ball to resemble the stem of cherry. Then add "sprinkles".