Hunter and Deer Costume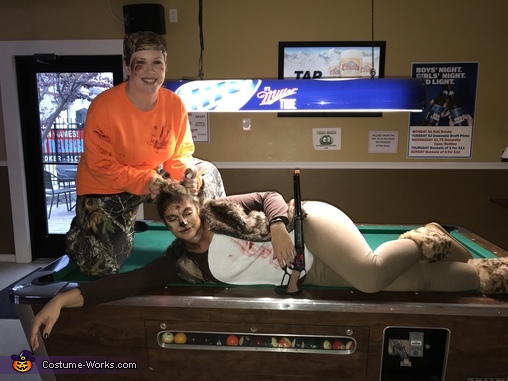 Trophy pic!
More views:
(click to enlarge)
A word from Erin, the 'Hunter and Deer' costume creator:
Our names are Abbie and Erin and We come from a small town in Illinois where deer hunting is popular. We thought it would be fun to represent hunters from our town! The hunter has a hoof print to the face and the deer has a bullet hole through the head😳. We had our makeup applied and airbrushed by a local makeup artist. The hunter clothing was borrowed and the deer costume was made with minimal expense. Total cost was under 100.00 for both costumes. Hope you enjoy and Happy Halloween!!