Hot Air Balloon Costume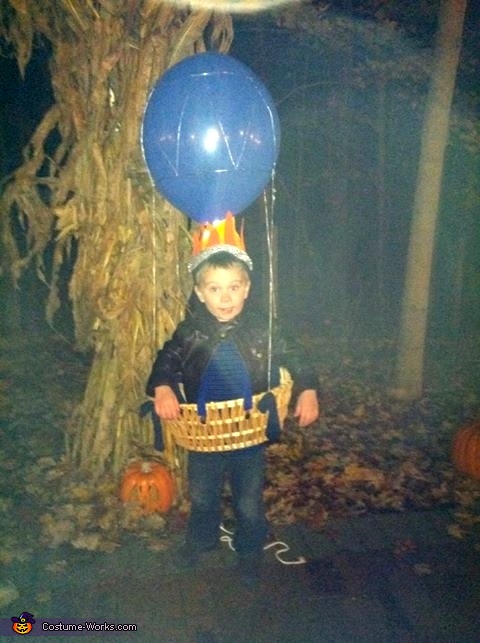 Up!
A word from Theresa, the 'Hot Air Balloon' costume creator:
It was my son's idea that he wanted to be a hot air balloon. I made this up as I went along. We found the perfect basket and popped the bottom out and added suspenders. Then we found some of those large punch balloons and filled them with helium and attached one with very light weight wire. I took a baseball cap and pasted on felt flames and a small tap light to illuminate the over head balloon. The tether cord was also practical for maneuvering him through crowds.