Hey Arnold! Costume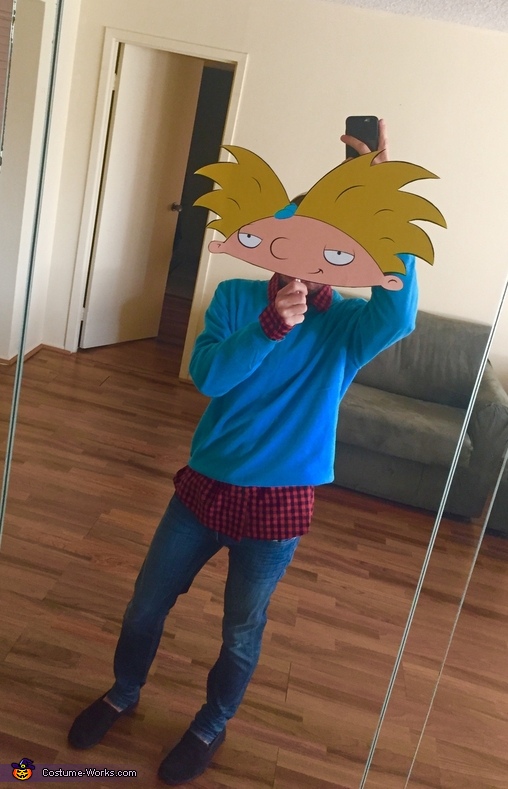 Hey Arnold!
More views:
(click to enlarge)
A word from Igor, the 'Hey Arnold!' costume creator:
I grew up on Nickelodeon and Hey Arnold was one of my favorite cartoons. I saw other Halloween costumes with people dressed as Arnold, but the one part that was always off was the head. People either added paper-mache pieces to the sides of their head which would look awkward or the would simple put their hair up and wear a blue cap, which doesn't give the look it's full potential. I decided to go a different rout and create a full head/mask.

I first drew the entire head in Adobe Illustrator. After that it was simply a matter of scaling it to size and printing it out. After printing, I cut the head out and glued it to a sturdy piece of paper. I added a stick to the bottom of the head so I had something to hold on to.

Everyone loved my costume - it was interesting to hear people's reactions after I put the mask up to my face. Standing there in just the clothes people would say, "What are you?" and as soon as I put my mask up to my face they got super excited. I got a lot of compliments on it!

This was the first time I ever dressed up for Halloween - for some reason this was never a holiday I enjoyed and could never come up with an interesting costume. I had a very fun time as Arnold this year!