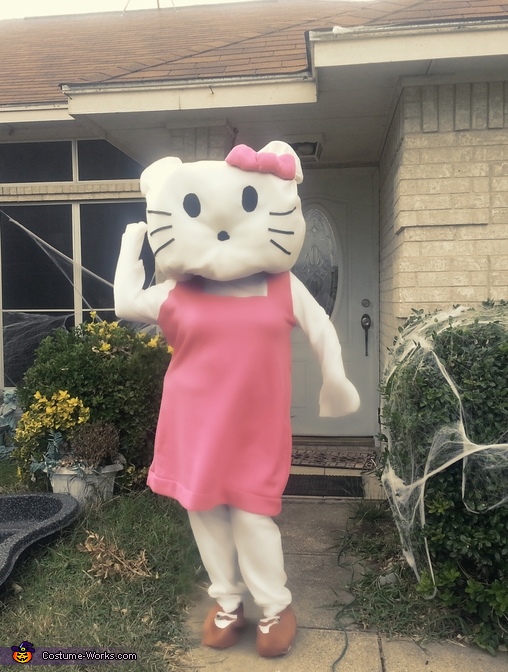 time to awkwardly moon walk out of this spooky place.
More views:
(click to enlarge)
A word from Patricia, the 'Hello Kitty' costume creator:
I am wearing the costume. It was all because my sister thought of the idea, she actually made the actual head by getting a medium sized box, cutting the corners to make it more oval,...
Read more »