Headless Talking Corpse Costume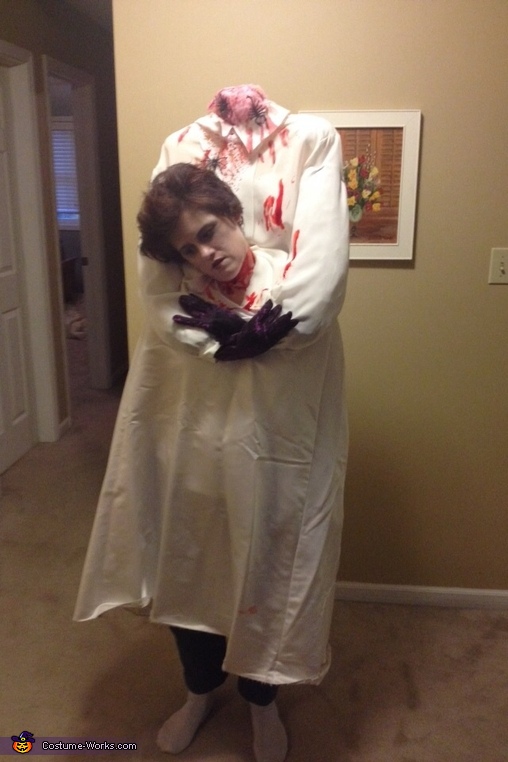 Headless Talking Corpse
A word from Jennifer, the 'Headless Talking Corpse' costume creator:
This is me as a headless talking corpse. I got the idea from researching the internet. I am a HUGE Halloween person. I had the dress leftover from a costume the year before. The dress was $5 at a thrift store. The female torso was purchased on Amazon for $25. The gloves were bought at a thrift store for $3. I already had fake blood, bugs and makeup from previous costumes and decor. I also used one of my kids old backpacks.
How to:
Duct tape the bottom part torso in the back pack. Make sure the front of the torso is facing the straps of the backpack. Try it on and adjust the height of the torso as needed.
Place the dress or clothing over the backpack. Decide where to cut a hole for your head to come through
Sew gloves at the ends of the sleeves. with the backpack on and your head in the whole decide where and how to sew the hands together so it looks like they are holding your head
Add fake blood, bugs etc to the neck and down the clothing.
Wear whatever shoes you like and design your hair and makeup how ever you want
The beauty of this costume is that you can wear what you want underneath since nobody will see it.