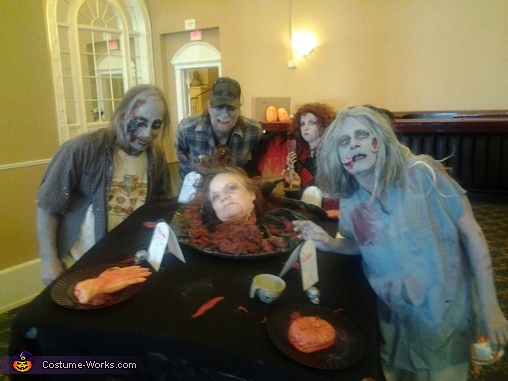 all my walker friends..its zombie dinner time!
More views:
(click to enlarge)
A word from Darletta, the 'Head on a Platter' costume creator:
I am wearing costume. Its made of cardboard and things we gathered together from home and others. my friends and I came up with idea, being in a wheelchair we,wanted to do something different. They...
Read more »