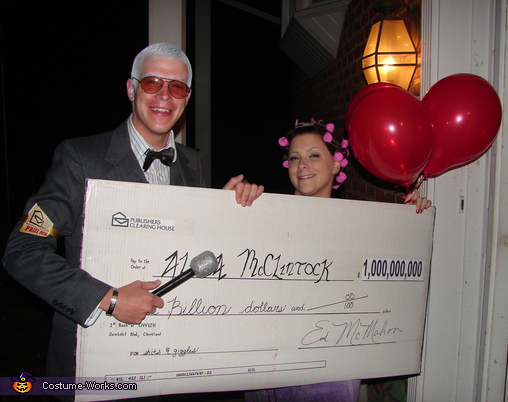 Publishers Clearing House Winner!
More views:
(click to enlarge)
A word from Alicia, the 'Publishers Clearing House Winner!' costume creator:
My husband and myself wore this for a Halloween party and it was a big hit. I showed up by myself and he rang the doorbell a little later, with the check in hand. We saw this idea on another website, can't remember which at the moment. Just a simple bath towel and curlers for me, and for him, an old suit from the Good Will, glasses from the dollar store, and hair spray paint. Add the check made out of a big piece of cardboard with balloons and his microphone for some extra details!