Half Man - Half Woman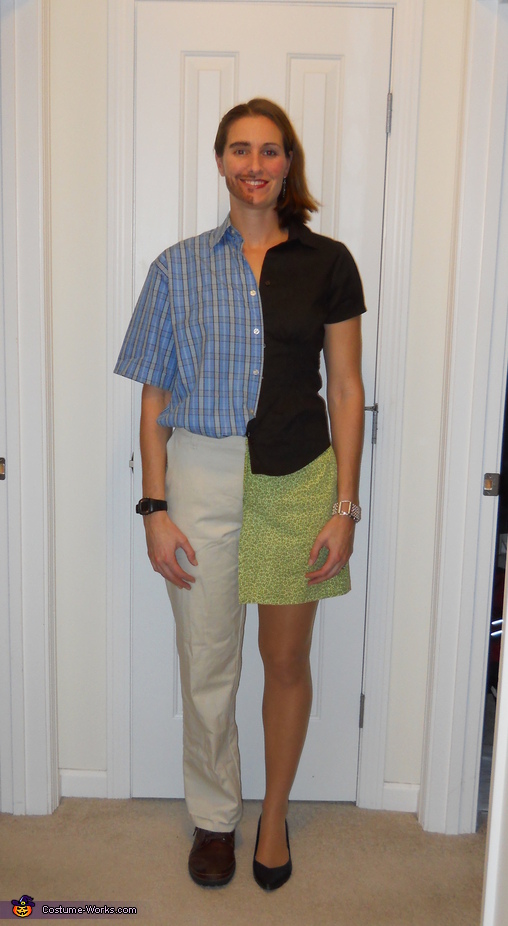 More views:
(click to enlarge)
A word from Emily, the 'Half Man - Half Woman' costume creator:
I am wearing the costume. I'm a woman, grew up a tomboy and am in a non-traditional profession now. I enjoy getting dressed up but am far from 'girly'. I often joke about being part man, so I dressed up as my "alter ego". I bought male & female outfits at a thrift store, cut them in half, and sewed the halves together. I wore a low heel on one foot and my fiance's shoe on the other. I braided half of my hair so that it ties under the longer hair. I drew on a beard, mustache & eyebrow while the other half of my face had regular make-up. It was a lot of fun!