Granny Costume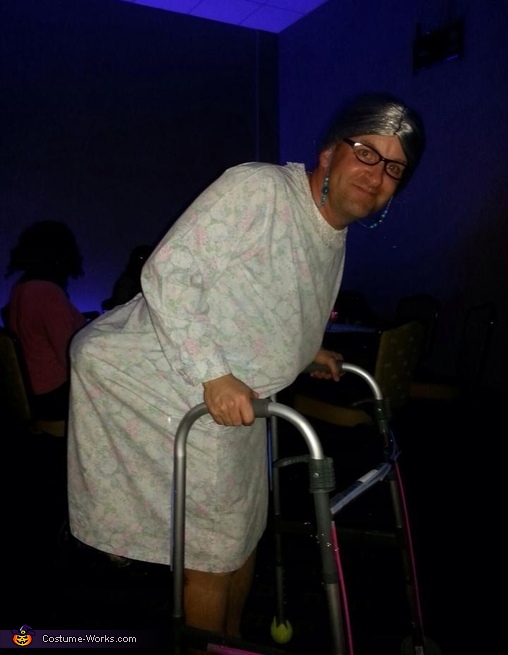 Front and side view
More views:
(click to enlarge)
A word from Daniel, the 'Granny' costume creator:
I decided to follow up my "church lady" costume idea from a previous year with this granny costume. I made the booty by taping a pillow to a belt. The chest is made from filling a pair of pantyhose with birdseed, tying them together and wearing them around he neck, letting them hang loose. I then picked up the rest of the items at a local Goodwill: old housecoat, bedroom slippers, walker, and eyeglasses.
The costume was a big hit when we went to the local bingo hall which was holding a costume contest. I won that contest and all night long had people of all ages wanting a photo with me. One elderly man joked that I looked just like his ex wife, not sure if that was a good thing or bad thing.