Golden Freddy Costume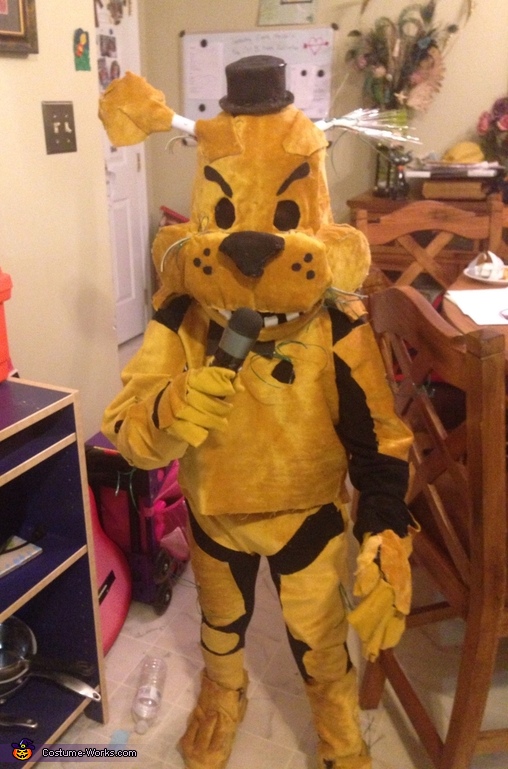 Full suit
More views:
(click to enlarge)
A word from Nicole, the 'Golden Freddy' costume creator:
My 9 year old son requested this costume for Halloween. For the head I used a bucket and sponges as well as mesh for the eyes, foam teeth. Lighted ear socket, and random phone cord and green wire for the wiring that sticks out.
The body uses a turtle neck and leggings with appropriate coverings as well as boots with three individual toes.
In the gloves you push a button to hear the eerie giggling of the game.