Glow in the Dark Stick Man Costume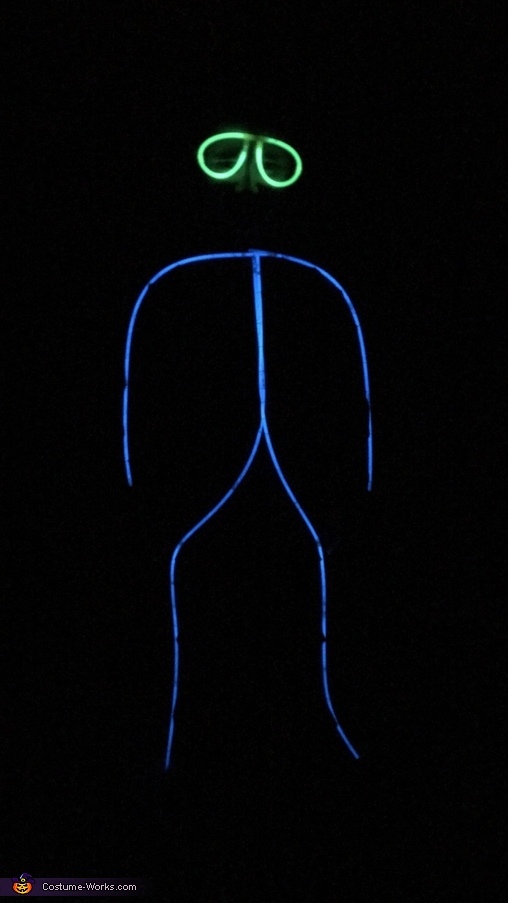 Stick man! We have since then added a smile and feet to the costume!
A word from Mason, the 'Glow in the Dark Stick Man' costume creator:
Hi my name is Melinda Myers and my 7 year old son, Mason palazzolo is wearing the stick man costume...he wanted something original or different from what you normally see so we did some research and found some costumes sort of like this online but decided to make our own from scratch...we made this a costume that involved a lot of hands on and time together! We bought a black long sleeve shirt and black pants, some elastic to sew on loops for the lights to slide in and glow sticks and went home to get to work! It took about 4-5 hours all together beftween 2 different days to finish it. Although, it seems we keep adding more too it! Trying to add feet to it as we speak! We have never laughed so much and him dancing in it with the lights out in our living room! Definitely a memory to cherish forever whether he were to win a competition or not! Good luck to everyone else sending in there photos and happy Halloween!!