Girl Race Car Driver Costume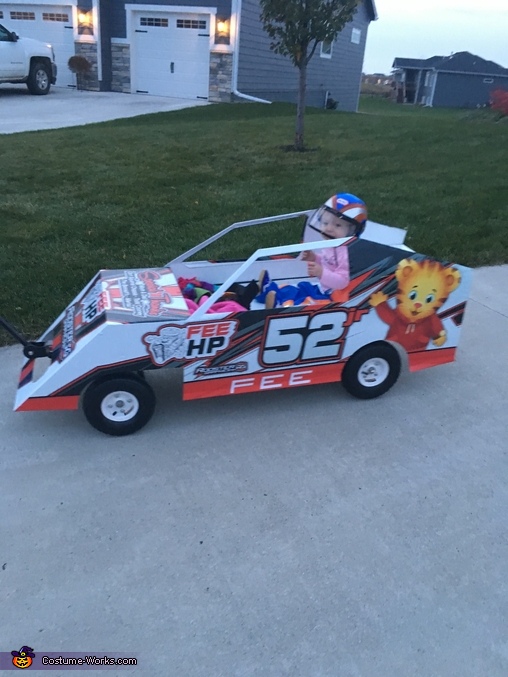 Girls can race too!
A word from Amy, the 'Girl Race Car Driver' costume creator:
My daughter Marcella is a girl race car driver like her Father and late Grandfather are/were. We bought a yard wagon for $75.00 and had it made into a race car. we got just one sheet of Aluminum for $50.00. She loves Daniel Tiger so we had it wrapped for $150.00 with him on the wrap and another friend that builds real race cars build it for us for free. I bought a race suit from walmart for $20.00 and a pink long sleeve shirt for $2.88 and had a friend who does printing print her name and number on the shirt for free. Trick or treat night came and off she rode in her new race car. Spent about $300.00 total but the look on her face and sound in her voice seeing Daniel was priceless. I also plan on using it as a stroller for her this next race season.