Giorgio Tsoukalos from Ancient Aliens Costume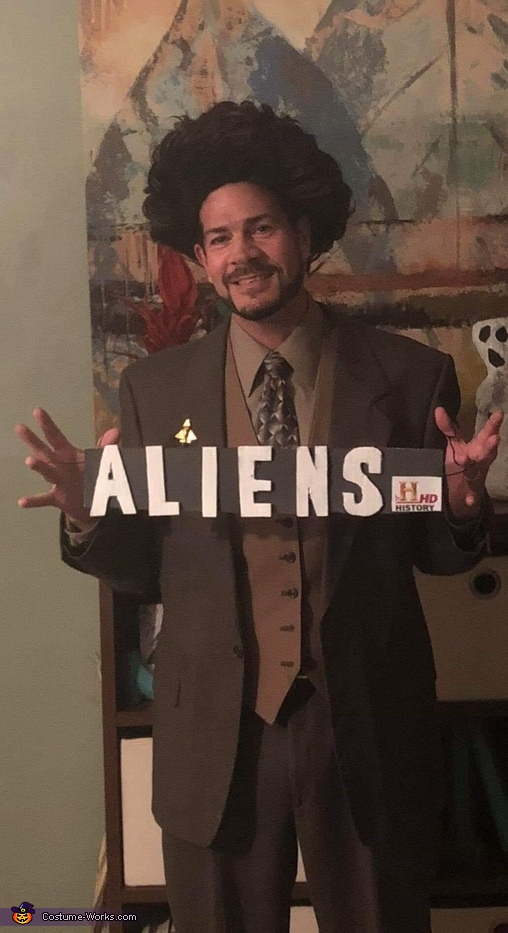 Giorgio Tsoukalos from Ancient Aliens
A word from Dan, the 'Giorgio Tsoukalos from Ancient Aliens' costume creator:
Giorgio Tsoukalos costume: Ancient Aliens

I love watching the show and Giorgio is so iconic because of the hair.

Making the costume was easy due to minimal requirements. But the hair was difficult and finding a wig was tough. It was actually a Hocus Pocus character with high hair, but had many pink strands. Tons of spray paint later, I had a wig.

I already had the old suit. I found the dress shirt and vest at Goodwill.

I made the sign out of cardboard. I used wire from the wig as backing for sign and holder.

Fun project.