Ghostbusters Family Costume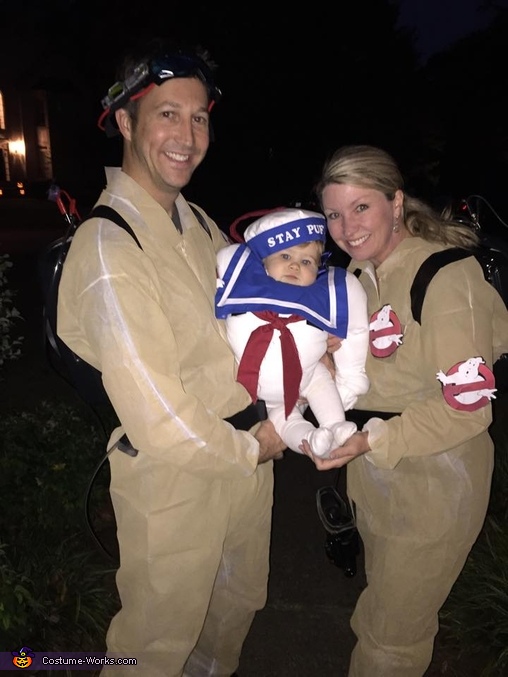 Who You Gonna Call?!?!?!?!
More views:
(click to enlarge)
A word from Kim, the 'Ghostbusters' costume creator:
We really like the movie Ghostbusters and our baby looks so much like a chunky Stay Puft Marshmallow that it was perfect! I made the 2 Ghostbusters out of disposable painters jumpsuits that you buy at Home Depot for $3. I spray painted those camouflage. Then I use 2 brand new oil pans and hot glued wires, guns, and glow in the dark stickers for the back packs. For the baby, I took white fabric and stuffed it with tons of cotton, then I cut out blue material for the hat and the scarf, then used iron on letters for the hat. I think they turned out really well!!!!