German Shepherd Police Dog Costume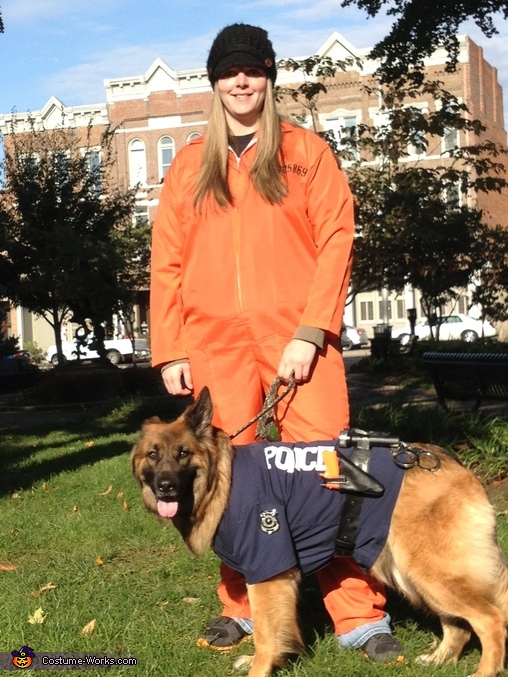 German shepherd police dog and myself.
More views:
(click to enlarge)
A word from Ashley, the 'German Shepherd Police Dog' costume creator:
This is my dog Icesis. She is a 5 year old, long coat German shepherd. She is dressed as a police dog. I got the idea because my fiancÚ is a police officer and I thought it would be cute to make her a police officer too. I make it from scratch. I first bought a dark blue button-up t-shirt from goodwill. I then altered it to it her around her torso by trimming and sewing it to the correct size. I then positioned a child's play police belt on the shirt in the correct position and sewed it in place. I hot glued the accessories that are on the belt in place so they don't fall off. I then took iron on letters and positioned them to say police on both sides. And the last thing is I pinned a fake police badge on both sleeves.
There is one photo I submitted that I am in. I did not make my costume. I simply bought the jail jumpsuit to go along with her costume.