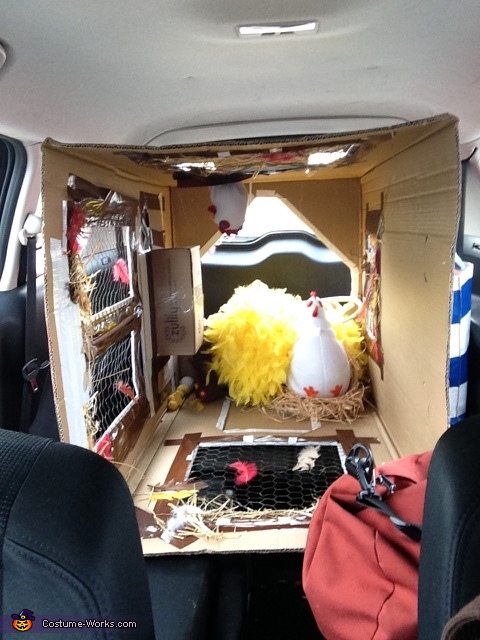 The view from my rear view mirror. No room for kids!
More views:
(click to enlarge)
A word from Dianna, the 'Fox in the Henhouse' costume creator:
This summer, my dad told my four-year-old daughter a True Story. One day he noticed a fox taking a walk across his field. He watched as the fox stopped in his tracks, stuck his nose...
Read more »