Forrest and Lieutenant Dan Dogs Costume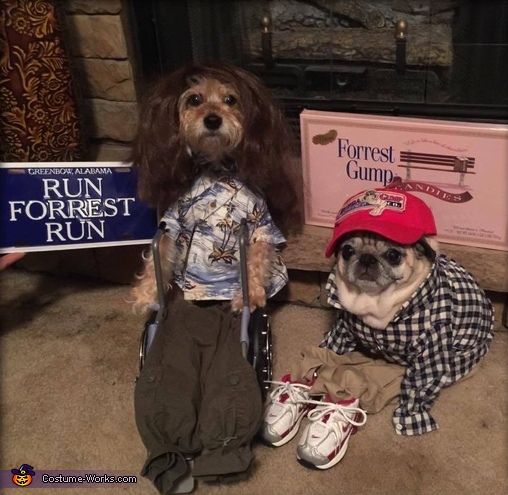 This Halloween we hope you get a box of chocolates.
A word from Donnette, the 'Forrest and Lieutenant Dan' costume creator:
Bailey aka Forrest Gump and Gizmo aka Lieutenant Dan want to wish you a very happy Halloween. Their clothes are from yard sale pages and the wheelchair is a doll wheelchair. Lieutenant Dans hair is a child size hippie wig I cut to fit his head and Forrest is wearing a baby cap with a Bubba Gump patch glued to it.