Flying Monkey Baby Costume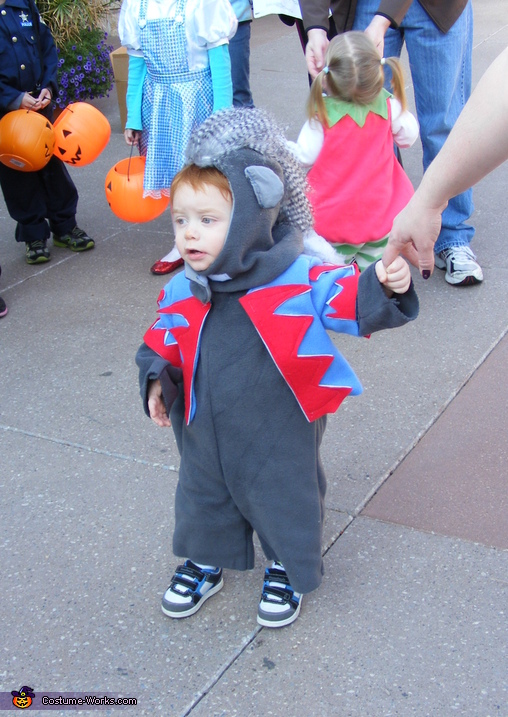 Flying Monkey front
More views:
(click to enlarge)
A word from Susan, the 'Flying Monkey' costume creator:
After watching the "Wizard of Oz" my dauhter-in-law asked if I could make a flying monkey costume for my one and a half year-old grandson.
I used regular monkey costume and toddler vest patterns as the basis for the costume using gray fleece for the monkey and blue flannel for the vest. I printed out and enlarged a picture of a flying monkey to trace the red decorations on the vest. I made patterns,cut them out of red flannel and used fabric glue to put them on.
I took a square of fake fur and sewed to the top of the headpiece. Then I used hair gel to make it stand up. The hat was a cardboard coffee cup cut down and covered with flannel. I used superglue to keep it attached to the headpiece. The wings were white angel wings spray painted gray.
He recieved many compliments at the Kansas City "Boo at the Zoo" event.