Flintstones Wilma, Pebbles and Bam Bam Costume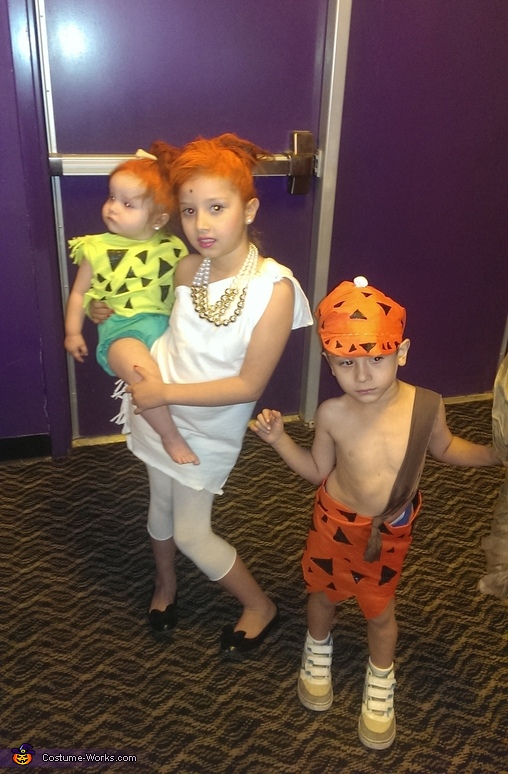 Flintstones: Wilma, Pebbles and Bam Bam
More views:
(click to enlarge)
A word from Brenda, the 'Flintstones Wilma, Pebbles and Bam Bam' costume creator:
Made If m'y self out of old clothes and material i had purchased.
Pebbles:
My 1yr old is wearing thé costumé i made with àn old t shirt from m'y 3yr old and a short that is 6yrs old from m'y oldest girl which is 7. I used scissors à shirt,shorts,and black paint and orange haïr paint. In thé end i created pebbles and all for about and incredible 6 dollars.
Bam Bam:
Bought 1/2 of à yard of orange material black paint and an old cap and a pièce of brown material.
Wilma:
M'y 7yr old is wearing thé costumé used m'y husbends white shirt cutted up and tied à couple of nots, spray painted her haïr put on one of m'y neckle and ready.