Fisherman Chihuahua Costume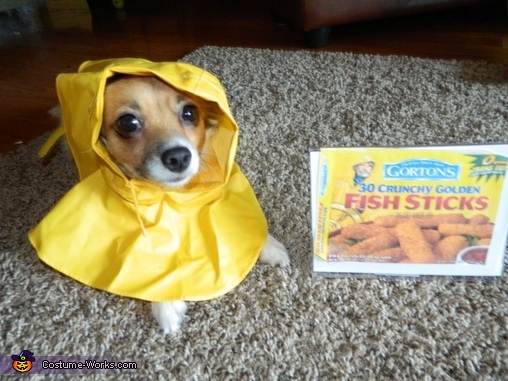 Trust the 'Cookie' Fisherman!
A word from Laura, the 'Fisherman' costume creator:
This is Cookie, a 2.5 year old long hair chihuahua. Her "Grandma" purchased this rain gear after babysitting her. On a rainy day, Cookie would not go out to do her business with Grandma, so Grandma bought her this outfit. Of course I, her mother, thought she looked just like the Gorton's Fisherman!