Exorcist Costume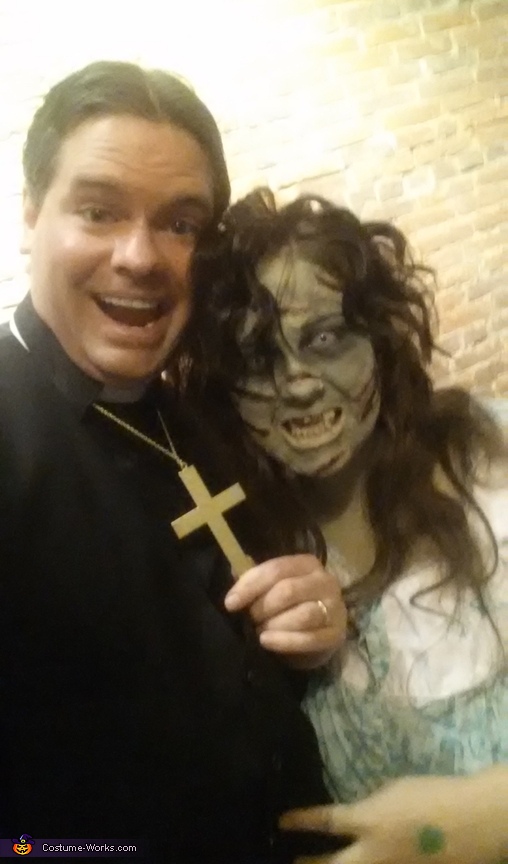 great day.
A word from Christy, the 'Exorcist' costume creator:
What a great day for an exorcism!
These homemade costumes came from salvation, a lot of liquid latex and a little creativity. I am the infamous Regan (freom the movie 'The Exorcist" and husband is playing the role of the priest. We love couples costumes with a twist!