Edward Scissorhands Costume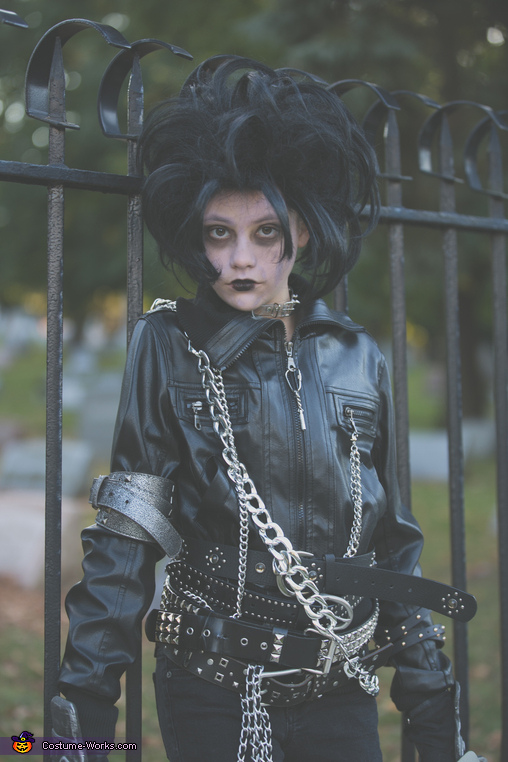 Edward Scissorhands Costume
A word from Carrie, the 'Edward Scissorhands' costume creator:
It's a tradition- I make costumes every year based
On a theme that is decided by my daughters and I. I make everything mostly out of
Things I pick up at thrift stores - and buy a few staples - Edward hands- and wig- the custume was assembled from goodwills. The topiaries- I attached plastic boxwood to pants and to a jacket- so we could get into the pieces- and the head- we purchase topiary balls and cut them to put over our heads. It took a lot of time and Patience to sew by hand the plastic boxwood to the clothes - bc we had to be in it- to know how lose:tight.
It was pretty epic- and a good lesson from Edward- to my 2 daughters.