Dr. Evil & Mini-Me Costume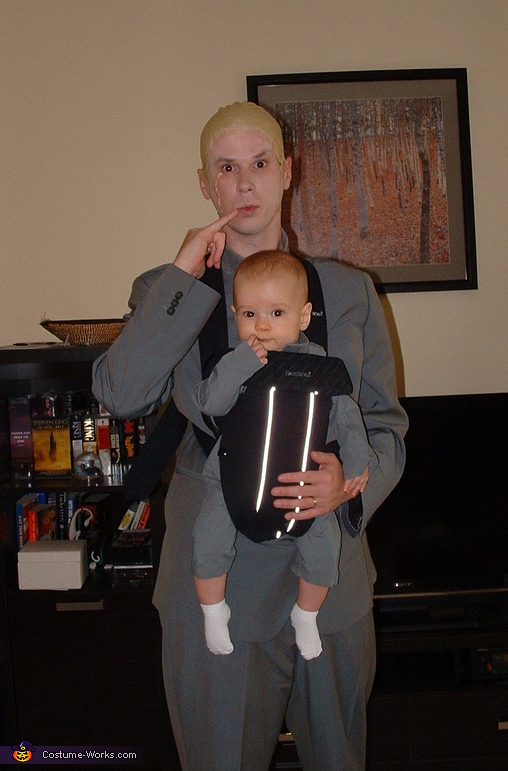 One meeeeeelllion dollars!
A word from Eric, the 'Dr. Evil & Mini-Me' costume creator:
This is me as Dr. Evil and my son, Aiden, as Mini-Me. As soon as we bought a Baby Bjorn, this image from Austin Powers would not leave my head. I found a suit at a thrift store and stripped it of its collar and every button I could, to give it that 1960s-futuristic feel. My wife stitched together some other gray fabric to make a mini-suit for Aiden. The scar is a mix of make-up and some toilet paper, and I used some clear Scotch tape to permanently raise my eyebrow up. I also powdered my face to try to match Dr. Evil's paleness. Aiden must have seen me put my pinky to my mouth, because he tried to follow suit and we snapped this picture!