The Dollar Store Dalek Costume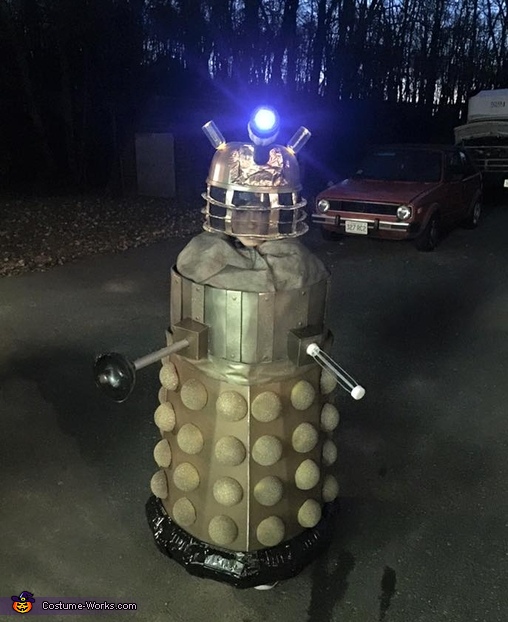 Exterminate!
More views:
(click to enlarge)
A word from Kelly, the 'Dr Who Dalek' costume creator:
This Dr Who Dalek costume is made mostly from Dollar Store or recycled items. Foam poster board makes up the bulk of it, nerf type balls (but waay cheaper), disposable pie and loaf tins, gift boxes, a plunger, a paint roller, clothing snaps, a candy bowl, mini lotion bottles, a paper towel roll, part of a magnetic paperclip holder, a blue plastic cup, led flashlight, led tea lights, some rope, an old bike helmet, some replacement screen we had laying around, tons of duct tape, hot glue and spray paint. Plus one very happy lil boy! It took 30 hours to build.