Dora the Explorer Costume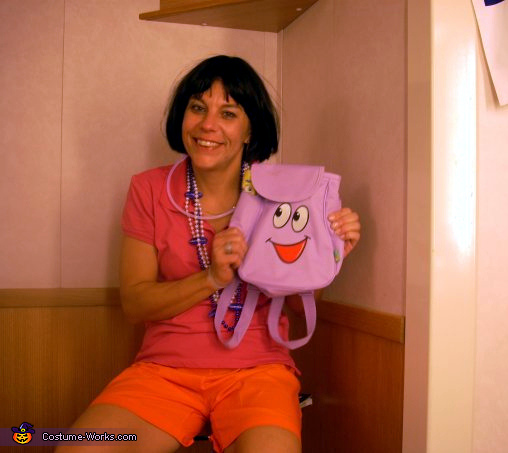 Dora the Explorer
A word from Sheryl, the 'Dora the Explorer' costume creator:
Talk about Basics on a budget.....I didn't have the money to buy one, nor the fabric to make one.
At the time, I was a children's departmental supervisor, so I focused on kid friendly. I had the shirt, I made the elastic waisted shorts out of some fabric I already had, remembered a wig I had for another costume - and cut it to Dora's length; had the yellow socks, tennis shoes, and made a pink beaded bracelet. Found the backpack on clearance for #3.00. Only cost me $3.00 and about 2 hours of my time.....