Halloween Spinning by DJ 'CUSO Costume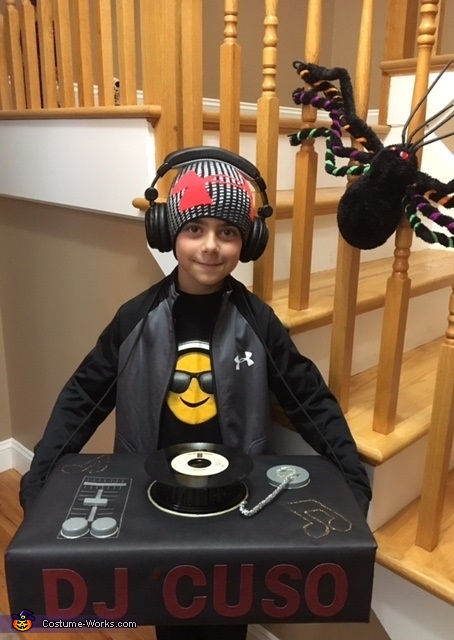 Halloween Spinning by DJ 'CUSO
A word from Daneen, the 'DJ 'CUSO' costume creator:
My son Justin loves music and wants to be a DJ when he gets older. This is why he chose this for his costume this Halloween.

Handmade and designed by mommy :). Turntable using cardboard box which I wrapped in black paper. Then I used a takeout plate to make the base for the record to be placed on. The record arm is made with a silver metallic pipe cleaner, the volume bar is drawn out and bottle caps are used as controls and painted wooded rectangular piece is used also for volume. Lastly, the turntable is decorated with red glittered letters spelling out DJ 'CUSO and gold glittered music notes.

While walking around town, everyone thought the costume was great! The older generation people loved seeing the 45 record being used. All in all, it got a lot of attention from all age groups as a very creative and cool costume!