Dalmatians Costume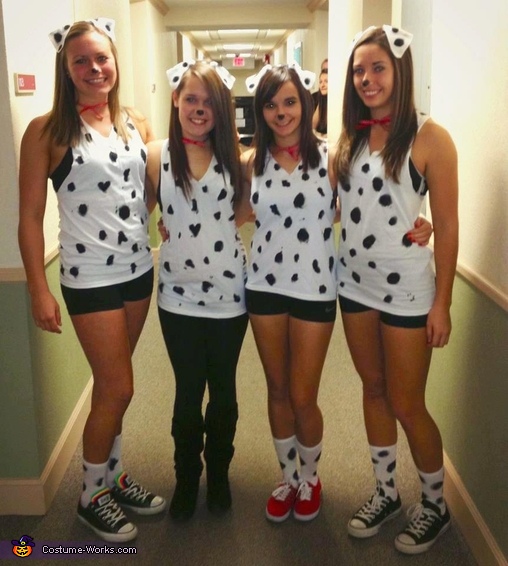 Four Dalmatians
A word from Alexandria, the 'Dalmatians' costume creator:
Three of my college friends and I are pictured. I wanted to be something different for Halloween (not very sexy like all the other girls). I remembered my mom making a dalmatian costume for one of my brothers one year and figured I could do the same for this Halloween.
We bought white t-shirts, white high knee socks, and white felt for the ears. We also bought plastic headbands to attach the felt to. We cut out ears from the felt and stapled them around the headband. Black paint was used for the spots. Our collars were just red ribbon.