Candyland Group Costume: Mr. Mint, Princess Lolly and Lord Licorice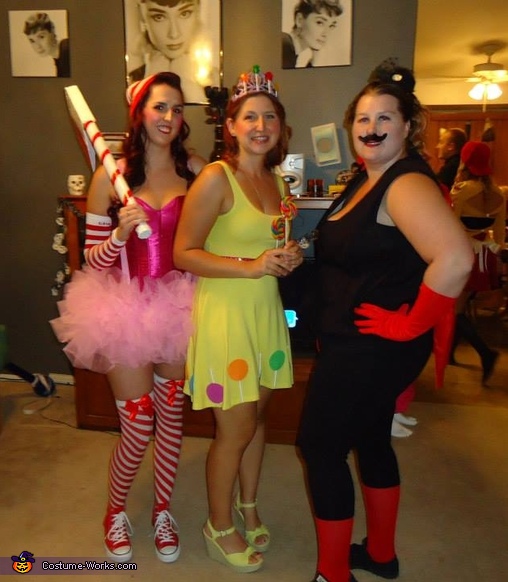 Cute and girly Candyland characters!
A word from Chelsea, the 'Cute Candyland' costume creator:
Mr. Mint is stockings with red chucks, a pink tutu, pink suspenders and a dark pink corset with red and white beanie and an axe made out of a wrapping paper roll with white and red duck tape.
Princess Lolly is a yellow dress with lolly pops glued on and a tiara with lolly pops glued to it.
Lord Licorice is red socks, black yoga pants, black vest and a mustache with a mini top hat clip.