Couch Potato Costume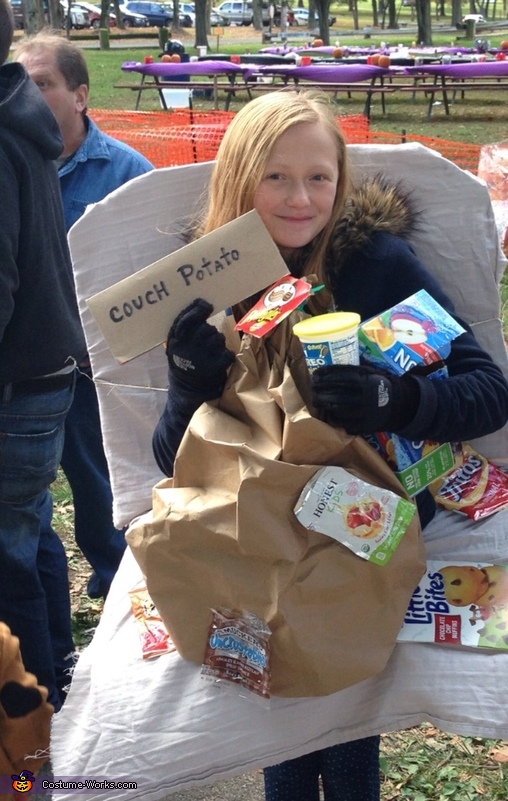 Don't sit at home and be a couch potato!
A word from Emma, the 'Couch Potato' costume creator:
I'm wearing the costume and I got this idea from people saying they were being a "couch potato" for halloween, staying home. Every year at muddy run there's a homemade halloween contest and I won! Free t-shirt! I'm currently 13, and this costume was relatively easy to make

HOW TO MAKE: I first got a large cardboard box(free)and cut it out into two pieces, a top and a half the top half looking like a couch. In the bottom half I cut out a whole for my waist and legs. I then covered the couch with old sheets(free) by stapling and hot glueing. After I attached a rope in front of me going around the back to make the top cardboard piece stand up. After I took loose cardboard paper and sewed straps to it and put it on. Finally I decorated it with junk food wrappers!!