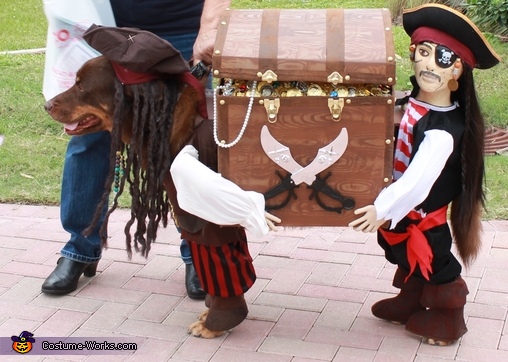 Bob as Jack Sparrow, his pirate helper and their booty!
A word from Linda, the 'Jack Sparrow and his Pirate Helper' costume creator:
This is Bob. I saw a costume of two people carrying a package and decided to do a different twist to keep in theme with Halloween. I used a large cardboard box. Put a false bottom in it that rests on his back. I bought two pirate costumes and altered them to fit. Bought a styrofoam head and put makeup and a wig on it and extended the box to hold it. Put a storebought wig on Bob's head. The costume weighs about 5 lbs. and is easy for him to walk in.