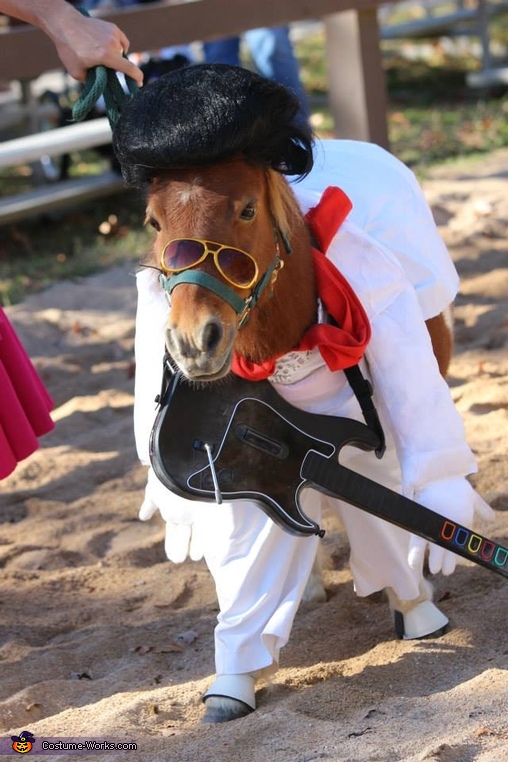 Meet Elvis
More views:
(click to enlarge)
A word from Jamie, the 'Elvis' costume creator:
Meet T.S. Weebiscuit, a 9-year-old miniature horse but with a heart of gold. He is accompanied by his "girlfriend" from the '50s, a sock-hop girl sporting a modified poodle skirt, fondly referred to as a Weebiscuit skirt.

The costume is homemade mainly from materials we scavenged for at Goodwill. The best tip for a Goodwill costume ... visit many stores and go up and down the aisles twice - you never know what you'll find that you can modify to fit your needs! For example, the skirt was made from a duvet mattress cover bought for $3.